Interfuel is a user experience and digital product studio. We create
beautiful and meaningful digital products for today's leading businesses
aimed at building loyalty with the customers they serve.
Product Strategy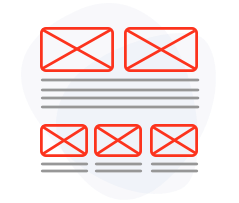 Web & App Development
Customer Research
Let's Work Together
TELL US MORE ABOUT YOUR PROJECT
If you're looking for advice on your next big idea or if you are looking for a team to bring it to life, send us note. We are always on the lookout for our next challenge.